Reinstating Students:
To reinstate a student, first go to the "Admissions" tab on the menu bar and scroll down to "Manage Re-Enrollments".
You will be taken to the Manage Re-Enrollments homepage, where a search filter will appear on the screen. Filter the sections how you wish and then click on the blue "Search" button.
A table with students and their information will appear. In order to find the reinstating students icon, scroll to the right by clicking on the right arrow icon as shown below.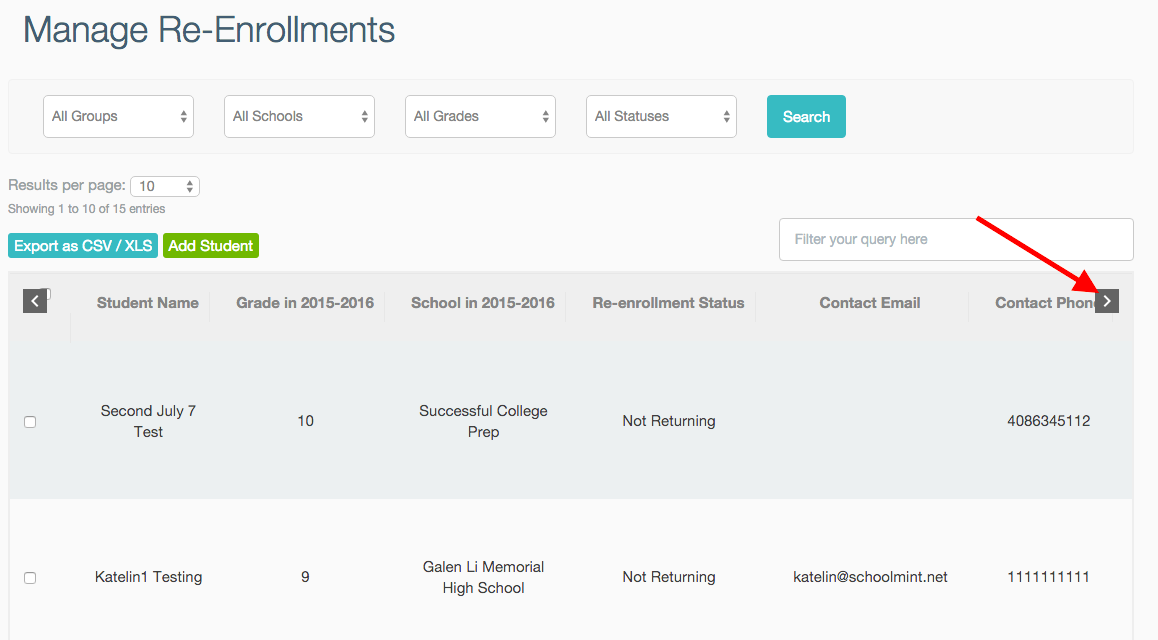 To reinstate the student, simply click on the counter-clockwise arrow icon.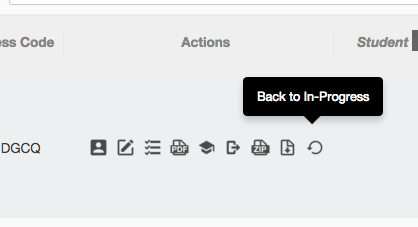 A confirmation pop-up will appear. To affirm the reinstatement, click on "Confirm Status Change".
The student has now been reinstated.