Follow the steps below to create an event:
Go to Settings --> Manage Events

Click on Create Event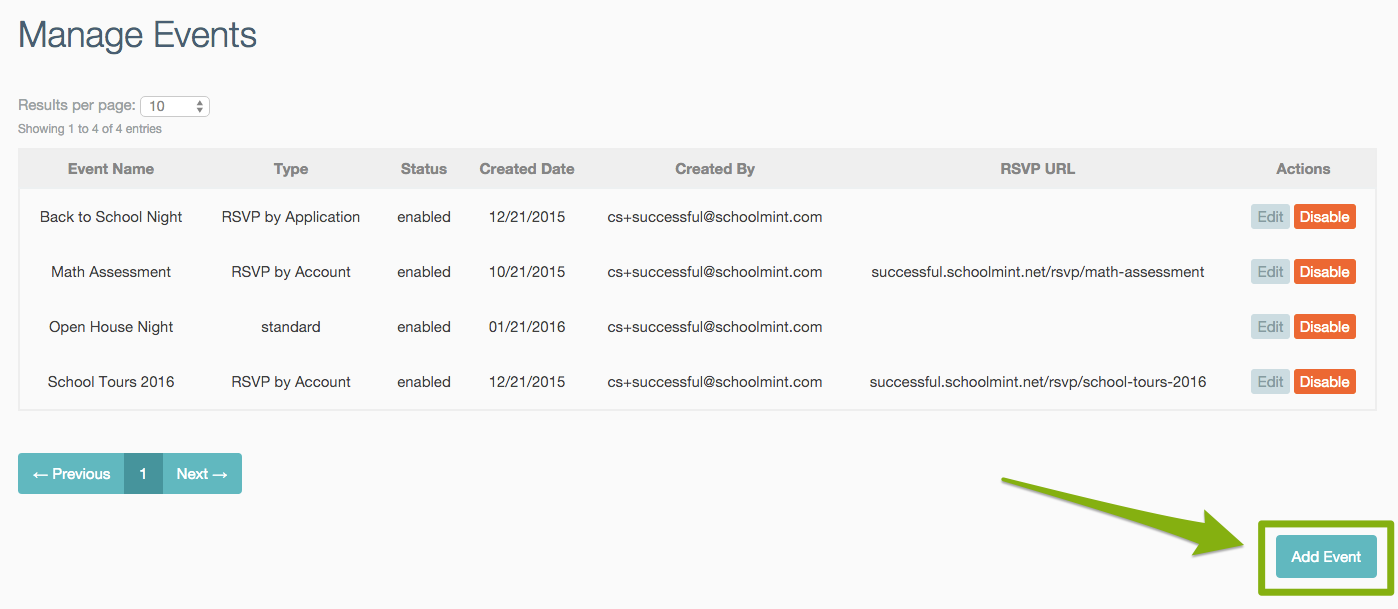 A pop-up will appear. Fill in the following information:
- Select the event type. You can find out more about event types here.
- Name the event
- Add the event's description
- Add information on the event's location
- Add session date/time and capacity. You can create multiple sessions for events by clicking "Add Session". You can also set an event's capacity, or leave the field blank if there is no capacity.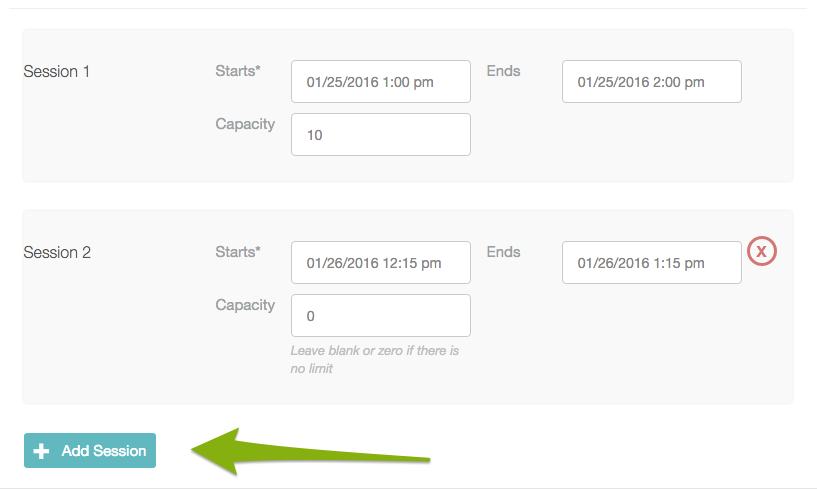 - Select if "I'm unable to attend any of the available times" is an option and save the event