A milestone is visible by admins only and could be an Open House, Interview, picking up the school uniform, etc. You can include milestones or internal checkpoint items in your registration packet or re-enrollment packet. Click here for registration instructions. The steps are similar if you'd like to include a milestone in your re-enrollment packet.
Once these internal milestones have been completed, you can mark them as "verified" using the checklist action button within the Manage Registrations or Manage Re-enrollments screen.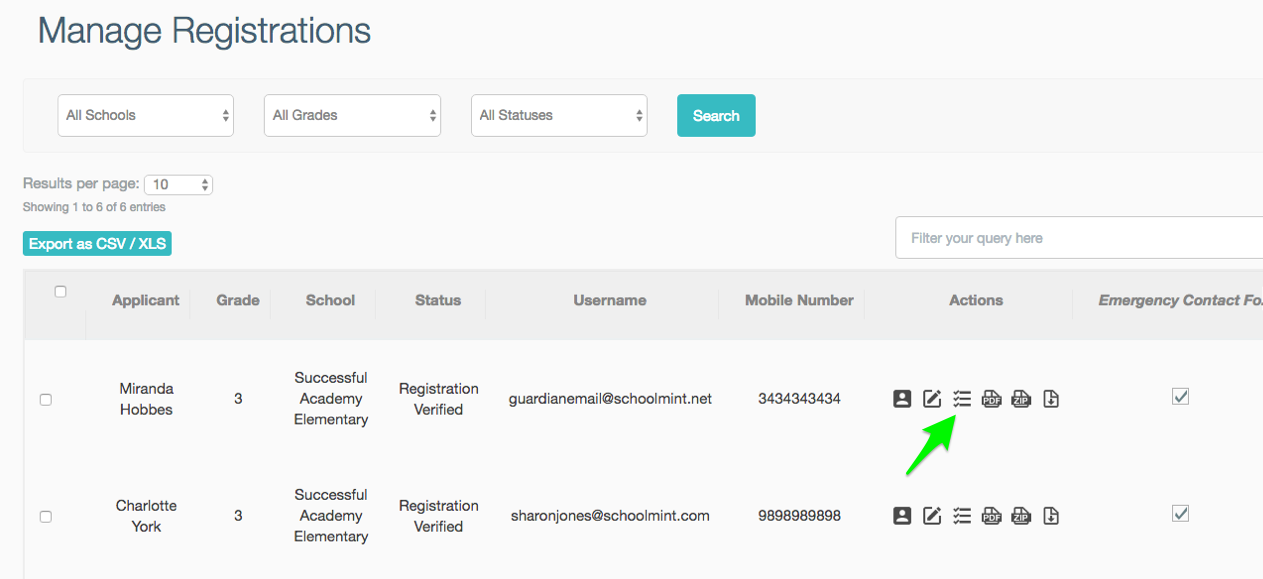 Join Homeroom - the SchoolMint Customer Community
We built this community to help successful SchoolMint educators connect, share best practices, and learn from each other in our unique, helpful, and fun environment. Inside Homeroom, you will find actionable content that's worth sharing with your team and educational activities that will help you optimize your use of all SchoolMint products. Click here to claim your seat in Homeroom.