Admissions-Sync to SIS
This feature is at least a 4-step process, with 2 additional steps, depending on the student records selected.
Step 1: Select Records to Sync
Table features:
"SIS Student ID" column, to display records where SM already has a corresponding SIS Student ID. You can search by this ID by sorting this column, or searching for ID in "Filter your query here" field.

Student Name

School Assignment

Grade

Student Type (New or Returning)

SM Status (Accepted, Re-enrollment In Progress, etc.)

Sync Status: event when student was synced

Updated At

Admin Actions
After selecting students, four options are available:
Sync to SIS

Mark as Exported

Download to SIS

Export as CSV/XLS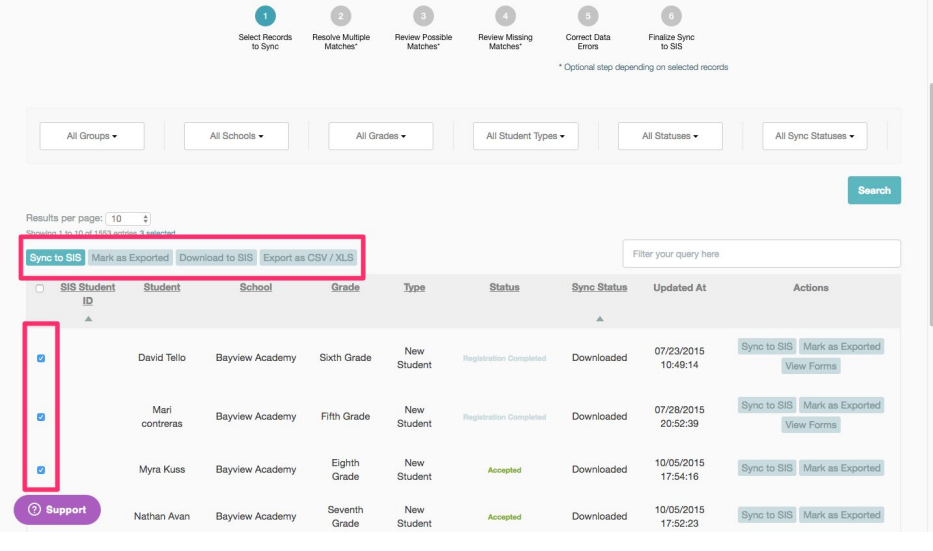 When clicking Sync to SIS, you are prompted "You are about to sync # applications. Are you sure?" You can select Yes to continue, No to cancel.
The next screen, may take a few minutes, as the system is retrieving data for the selected students.