Finding Decline and Rescind Reasons:
You may want to look for the decline and rescind reasons when an applicant does not accept an offer or rescinds an application. You can follow these simple steps to find the decline and rescind reasons:
First, go to the Reports tab in the app menu
Select Applicant Notes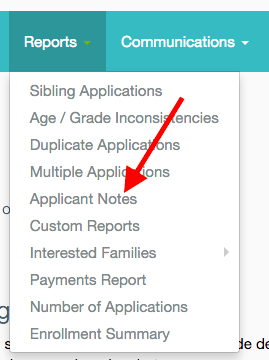 Here, you can filter the applicants by the school, note authors, and note types.
3. Select note type Decline or Rescind Reason and click the Search button on the right.