Using the Sibling Applications Report:
To start using the Sibling Applications report, first go to the "Reports" tab and select "Sibling Applications".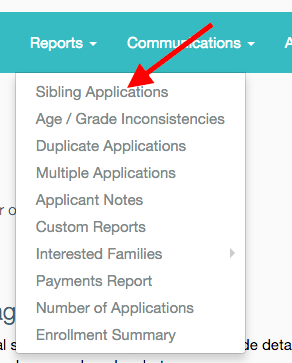 You will be prompted to filter your search by school, grade, and sibling status.
Enter in the desired information and click the blue "Search" button on the right. An example is given below.

The applicants that meet your search requirements will auto-populate on your screen. 
To export this report, click on the blue "Export as CSV/XLS" button as shown below.