Application Summary by Grade:
Another feature available within the Application Dashboard is the Application Summary by School Grade. This allows the school admin to see the number of applications for each grade at each school, as shown below.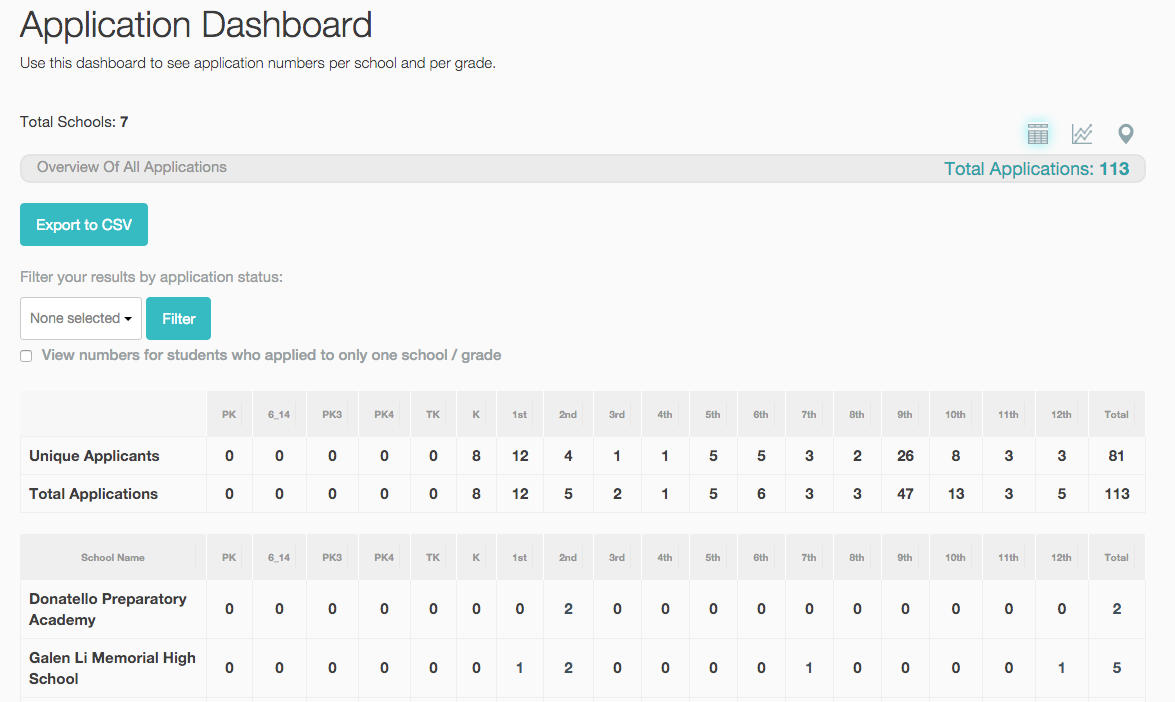 Tracking Unique Applicants:
The ability to track unique applicants gives school admins a better understanding of the true applicant pool. For organizations that allow students to apply to multiple schools for a particular grade, the Unique Applicants count will show how many individual students have submitted applications, rather than the total number of applications submitted. For example, if 2 students submit 3 applications each, the Unique Applicants count would be 2 while the Total Applications count would be 6.
Viewing One School/Grade Applicants:
Perhaps the most useful feature is the ability to view the number of students who applied to only one school/grade. This provides crucial insight into the probability of that particular student accepting an offer.
Utilizing the Filter
You can utilize the filter to view results for specific application statuses. For instance, you can filter only for applications in Submitted status to get a better gauge on active applicants.
Export to CSV
Finally, you can also export the table as a .csv file for further data analysis via the Export to CSV button in the top left corner.
------------------------------------------------------------------------------------------------------
Still have questions? Email us at support@schoolmint.com.