Please see the details below regarding a few recent updates to Hero:
1. Allowing users to sort students in card views
While students will still display with their first name listed and then their last, you can now choose if you want them to be sorted in overall order based on their first name, last name, or ID number when on the class roster, custom groups, general behavior entry, or student lookup pages.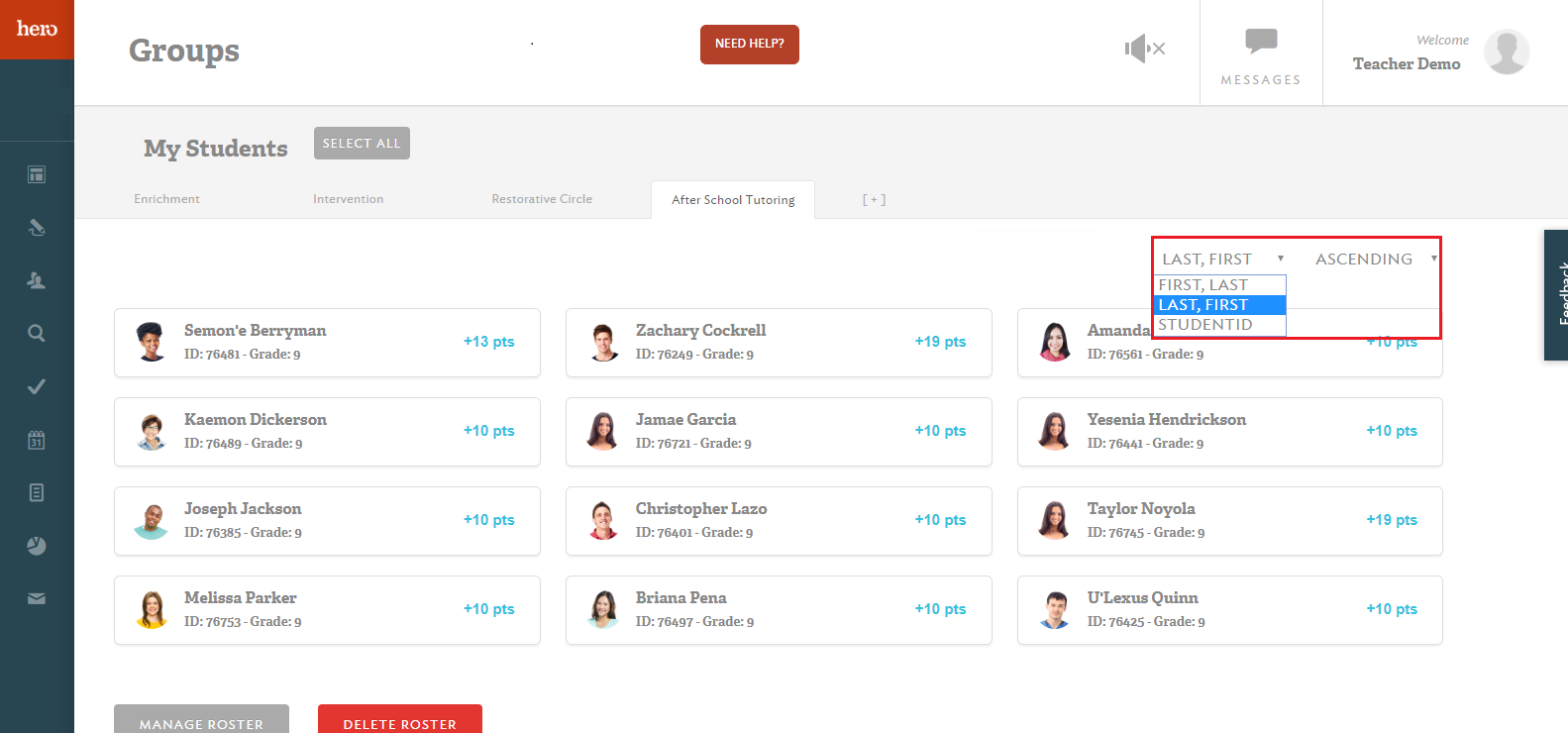 2) Accrued Records Report
The Accrued Records Report now allows you more flexibility and functionality. For example, looking for an easier way to generate a list of students with ZERO tardies this month so you can give them a well-deserved shout out? You're now in luck! We've added a Minimum and Maximum Threshold to better help define your behavior threshold criteria in searches.
3) Support for comma-separated emails for notifications
Users can now include a secondary parent/guardian email address that will also receive an email when a student notification is generated. If you have further questions about this new option, please first consult with your school-based Hero champion or admin lead. If needed, they can then reach out to their Hero Customer Success point of contact for further guidance.