Please see the details below regarding a few recent updates to Hero:
1. Inactivity Warning/Timeout
We have improved protocols for more secure logout procedures. After two hours of inactivity users are shown a three minute warning and, if not responding or becoming active again, they are then logged out.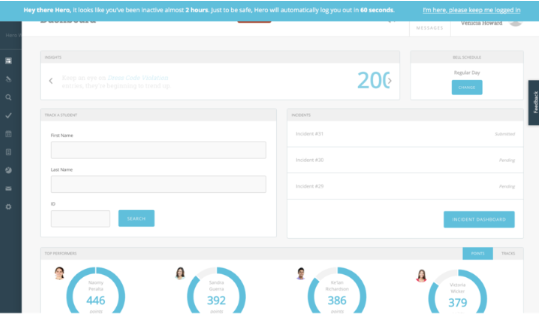 2. Users can now see district codes (where applicable) in the Accrued Records report
District level behavior codes are now available in your school's Accrued Records report. This update only applies to schools whose district determines behaviors tracked at the school level.
3. Resolved some issues causing reports exported to PDF to generate with empty data.
4. Addressed issues preventing some Incident Manager users from finalizing or deleting incidents.
5. Addressed critical performance issue causing some intermittent service outages.