Please see the details below regarding a few recent updates to Hero:
1. Updates and enhancements to District Dashboard: School Progress Data
District users can now see a school's data over the course of a school year for behavior tracking by category, and for complied actions vs. uncomplied actions.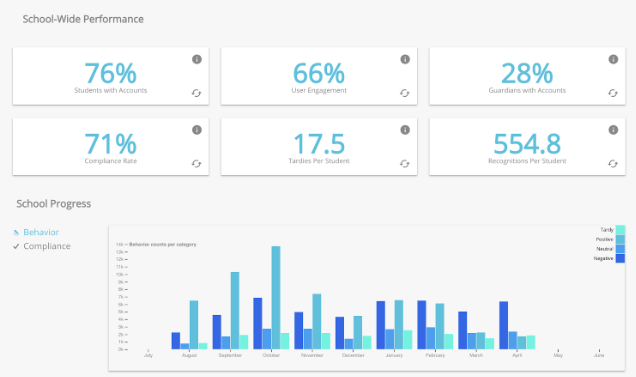 2. Additional District Dashboard refinements
The District Dashboard now also uses the standard font package as the rest of the Hero application. Widgets are generated the first time a user visits the dashboard, and an issue impacting the data display for Guardian Account and Recognition widgets has also been resolved. Lastly, the error impacting district users with a single school not showing within the school selector has also been addressed.
3. Resolved error causing newly created interventions to not generate
4. Updated our hosted print dispatcher files with new documentation
5. Continued security improvement and FERPA support
6. Restored authentication for Azure AD Single Sign-On