End of Semester Incentive Ideas - Closing Out 2020 on a Positive Note!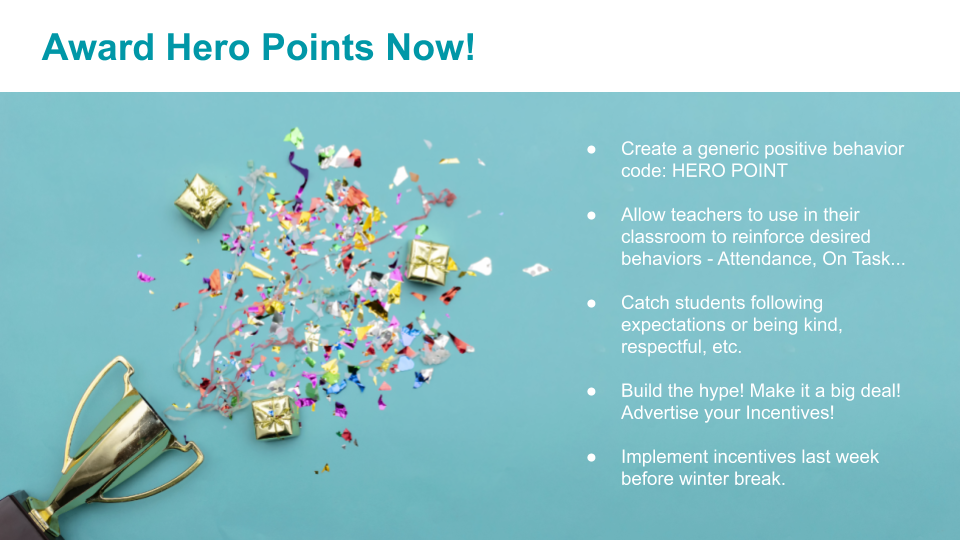 If you have not started awarding Hero points, it's not too late! Make it simple for your teachers and allow them access to one generic positive behavior code (HERO POINTS) to reinforce desired behaviors in their classrooms - on campus or virtual!
Continue building the hype and close out 2020 with one of these incentive ideas!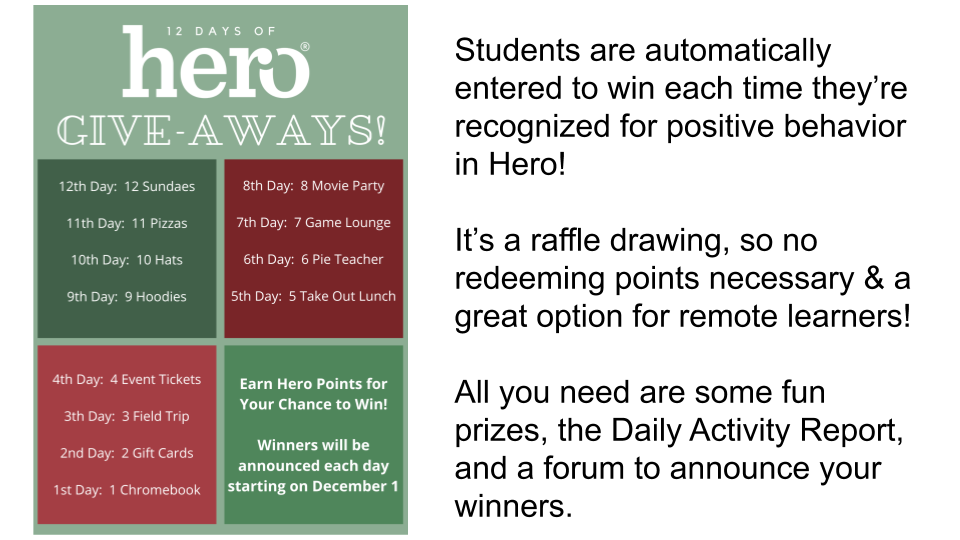 Check out more ideas in our INCENTIVES PLAYBOOK or INCENTIVES WEBINAR.