What is covered in this article?
Registration Instructions for Parents
Step One: Log in
Go to your school's SchoolMint site and log in to your account or create a new account if you are new to SchoolMint.
Step Two: Click Register for each student
From the "Student Dashboard", for the relevant school year, you will see options to Register or Withdraw. These options will be available once your child has been accepted to a school. Select "Register" next to the student you wish to register (you will register all of your children separately).
Step Three: Click on each form to complete
You will now be taken to your registration forms page. Click on each form and it will expand, allowing you to fill out the questions and upload any required documents.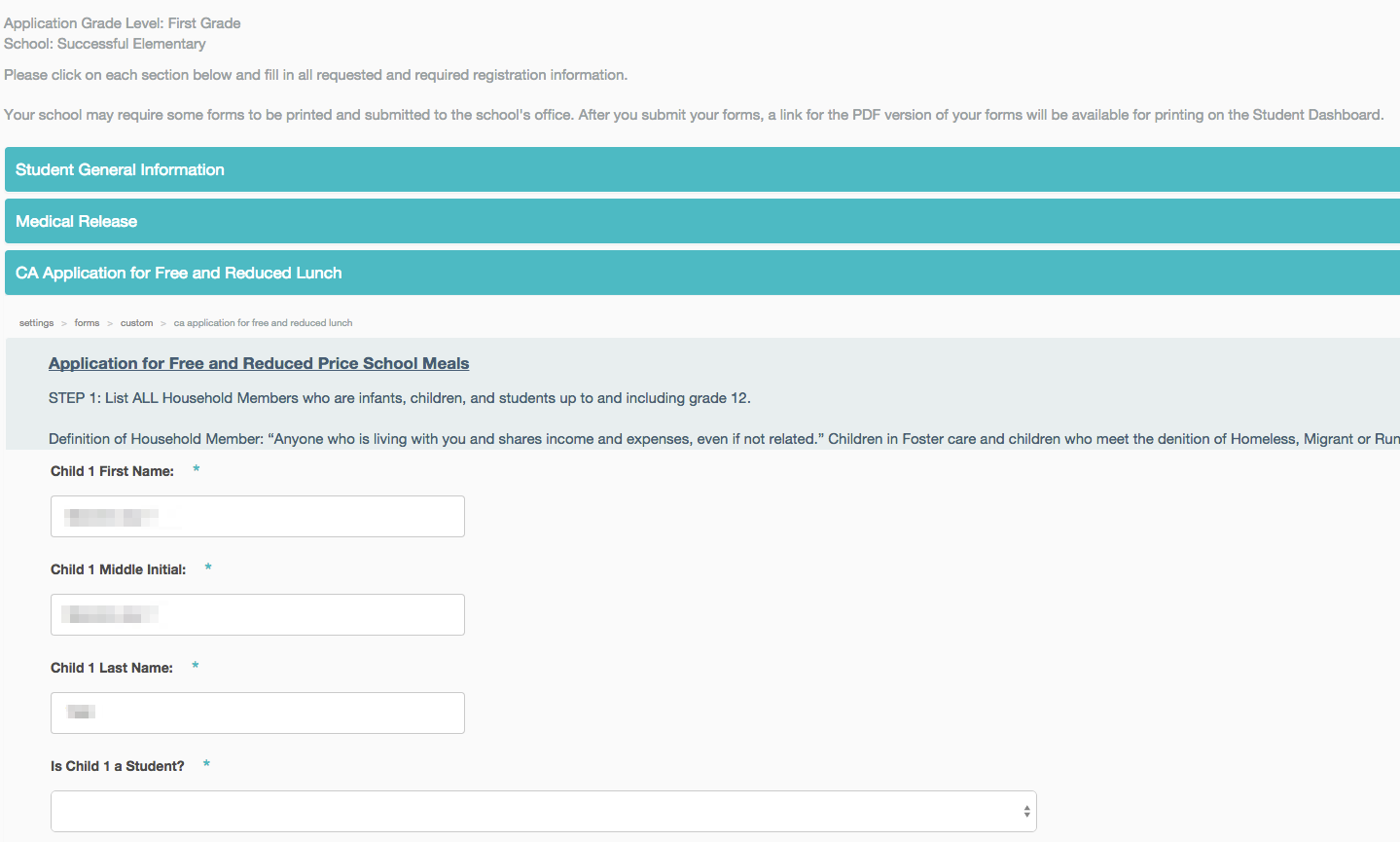 You can select "Save and Continue Later" at any time.
Step Four: Submit forms
When finished, hit "Submit." You will be directed back to the Student Dashboard.
You will see an updated status of Registration Completed for that student.
--------------------------------------------------------------------------
Still have questions? Email us at support@schoolmint.com.