The Academic Calendar allows you to set the start and end date for Registration.
Registration dates determine when accepted students are able to see the "Register" action button. Before this, they will not have an action buttons except for Decline/Cancel. Clicking on the register button will allow them to access and fill out the registration forms. Registration is required for enrollment in the school.
To set dates, navigate to Settings->Academic Calendar:

Select the start or end date you would like to set, pick the schools this date applies to, and select the date and time: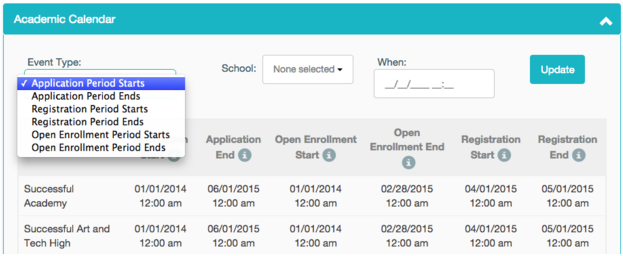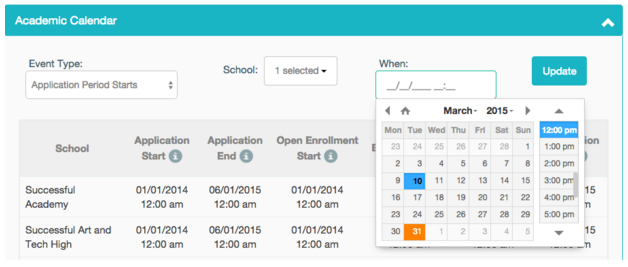 You must set an end date for the application period in order for it to work. The end date can be set far out, in case you do not know when you will stop accepting applications/ open enrollment/ registration.