What is covered in this article?
What are Custom Messages?
Custom Messages are a great resource to help guide your families along with the application flow and give them instructions in the Sign-Up and Log In pages.
Custom Messages can be added in the following pages:
Sign Up
Log In
Forgot Username
Forgot Password
Select School year / student / grade
Select School
Rank Schools
Header Message
Submit Application Confirmation Popup
Student Dashboard
Enter an Access Code
Steps to Create and Edit Custom Messages
Go to Settings --> Custom Messages
You will have the option to Create, Edit, or Customize the message for each page:
Custom Messages will appear in a yellow box along in their respective page. The Header Message will be visible in the top banner, throughout SchoolMint.
How To: Add Images in a Custom Message
You can now upload images from your own computer! We support JPEG, PNG, and GIF files, and images up to 20MB. This is available when creating communications, custom messages and other similar pages.
Header graphics should be 600-700 pixels wide.
General images in communication content need to be 480 pixels wide or smaller.
Please make sure images are with a proportional height.
Display locations for each Custom Message
Below, you'll see a few examples of Custom Messages, and you'll see where these Custom Messages, highlighted in yellow, are located.
1. Sign Up
2. Log In
3. Forgot Username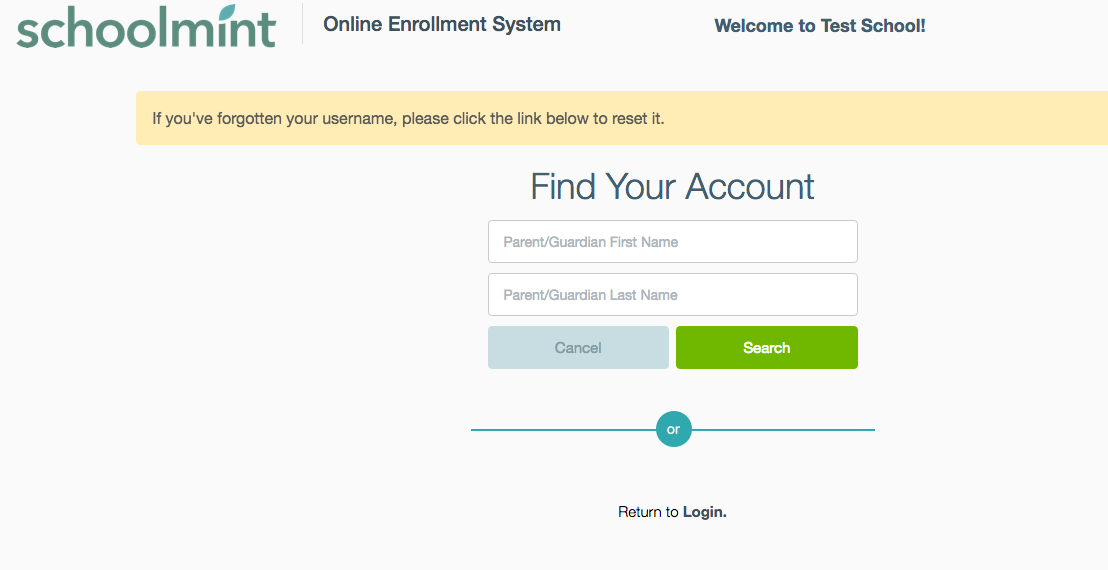 4. Forgot Password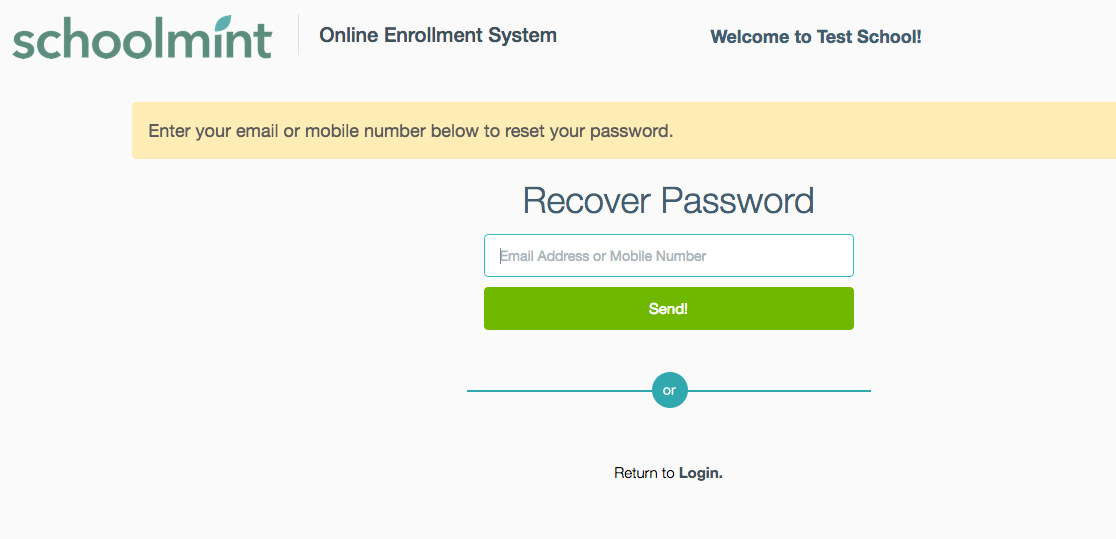 5. Select School Year/Student/Grade
6. Select School
7. Header Message

8. Submit Application Confirmation Popup
9. Student Dashboard
10. Enter an Access Code
What are the current limitations of this feature?
These messages are available for all schools organization-wide. Consider specific locations of Custom Messages to call out differing requirements per school, etc.
------------------------------------------------------------------------------------------------------
Still have questions? Email us at support@schoolmint.com.