You can send ad hoc emails & test messages to a specific student or group of students via Communications > Send Message or via the Application Index > Select Bulk Action > Email/SMS.
After you select your recipient (group) and complete your subject line and message, click the send button. Now, you'll see a pop-up confirmation window with your recipient(s). Once you confirm and click the "yes, go ahead" button, a new pop-up window will open prompting you to label and save your template. Or, if you do not wish to save it, you can click the "do not save" button.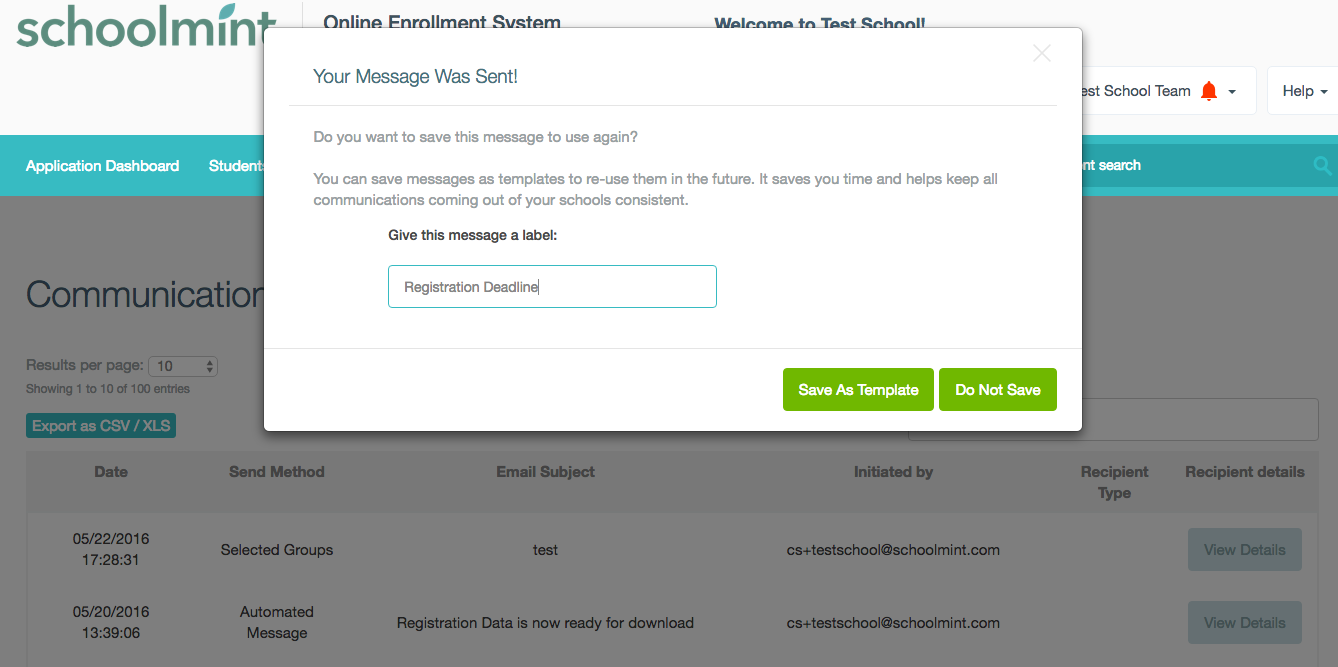 Once you have saved your template, it will appear in the template list for you to select. Simply click the name of your template, under "Use a Template" and it will be inserted into the body of your email.
To delete your saved template from the list, select the name of your template, under "Delete" and it will be deleted from your saved template list.
A warning message will ask you to confirm deletion.