What is covered in this article?
Overview
Create your own Welcome (sign up)/Welcome Back (log in) page to engage your families right away when they land on your SchoolMint site. You can make unlimited updates to this custom landing page on your own, without the help of an engineer, which means you can keep the content fresh and exciting.
Standard Quadrant Layout
Photo and Video
Includes both custom Sign Up and Login pages
Example Custom Welcome Page
The custom page allows you to add images, text, and a video to the pages that families see when they sign up for the first time or log in, this may include important dates, processes, or mission statements all in one place!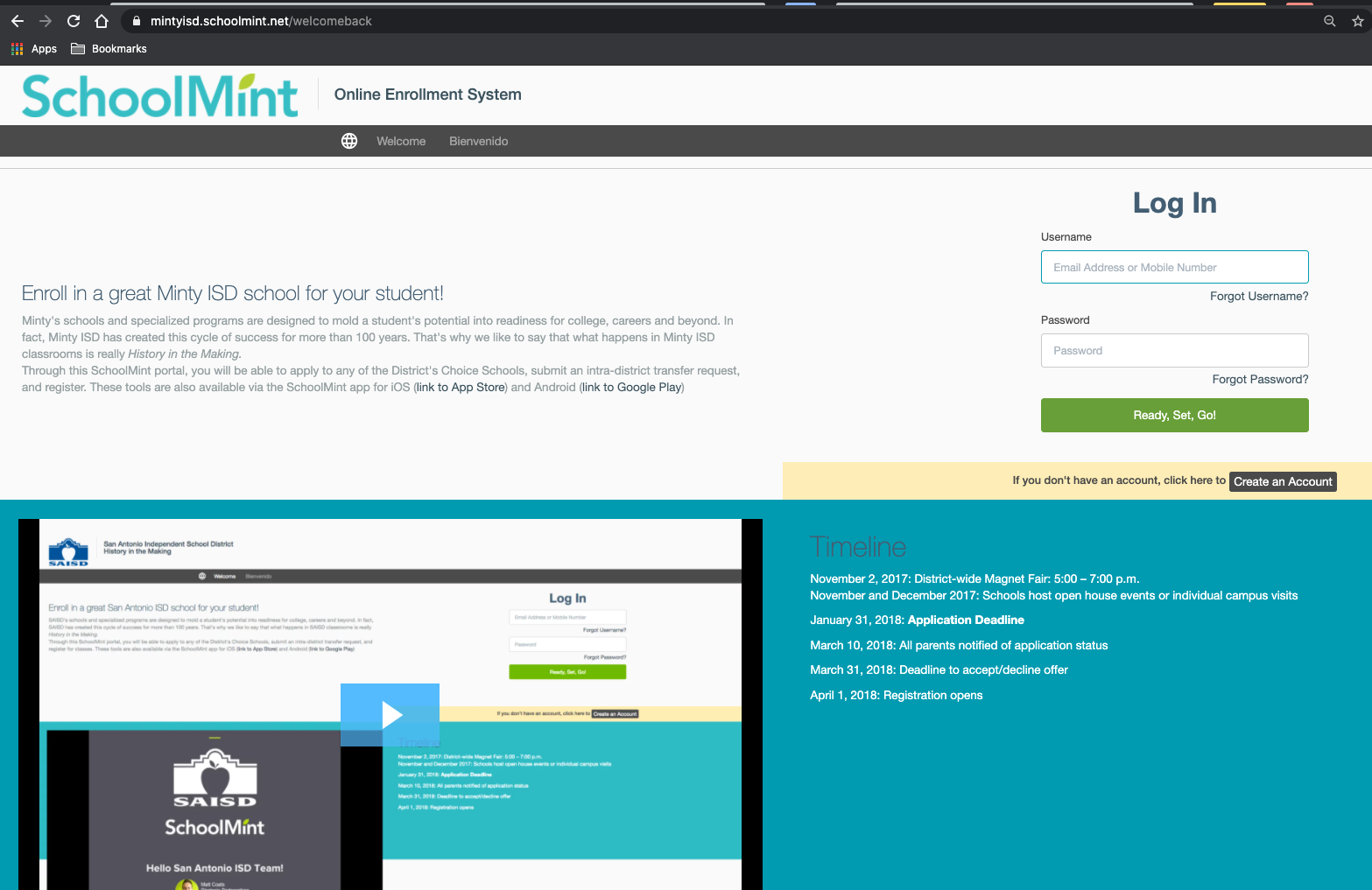 What are the current limitations of this feature?
The custom welcome page displays content for the whole organization. To create school-specific content, Custom Messages can help with that scenario.
Please keep in mind that the Custom Welcome page does not include any customizations on the color of your site. Update the color scheme of your SchoolMint site through the premium feature Custom Branding.
Interested in the feature?
If you are interested in this new feature of SchoolMint, please contact your Customer Success Specialist and include this Help Center article link. I'll follow up with the cost for the one-time fee and next steps.
------------------------------------------------------------------------------------------------------
Still have questions? Email us at support@schoolmint.com.