What's covered in this article?
SchoolMint Interest Tracker vs Google Analytics
SchoolMint Interest Tracker
SchoolMint Interest Tracker allows you to generate specific URLs that are trackable in our conversion funnel. Get your ROI data on your URLs and track true conversions from interested applicants to applications submitted or verified enrollments. Learn more about Interest Tracker.
Google Analytics
Google Analytics helps you track the path visitors take through SchoolMint, and goal conversion lets you measure how visitors arrive on specific SchoolMint pages. If you already use Google Analytics with other projects, you'll be able to see all your stats in one place.
Enabling Google Analytics on SchoolMint
Google Analytics is a free service offered by Google. Integrating Google Analytics on SchoolMint is available by reviewing the following steps and contacting support@schoolmint.com.
To get started with Google Analytics: follow this Google help page.
To enable the integration with SchoolMint:
Login to your Google Analytics account

Click on the button on the lower-left corner of the screen

Click on the dropdown under Accounts

Click "Create new account" and provide the account with a "SchoolMint" name

Provide SchoolMint with your code (tracking ID) for the new SchoolMint account that appears in the Account dropdown.
The

tracking ID

is a string like UA-000000-0. It must be included in your tracking code to tell Analytics which account and property to send data to.
Using this information, our team will enable the integration between SchoolMint and Google Analytics.
Verifying that integration is successful
Login to your Google Analytics account to check if you are receiving data. For example: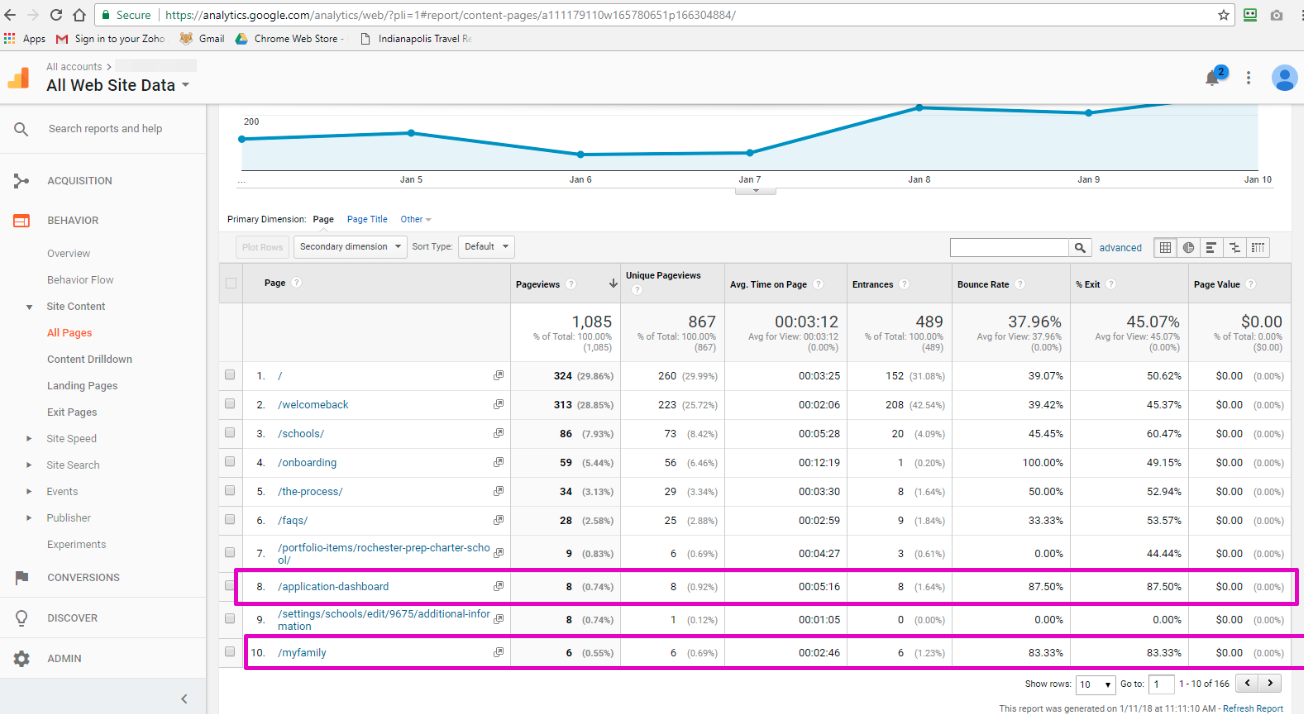 The following Google help page will show you how to check whether your tracking code has been installed properly or not.
Frequently Asked Questions
Through Google Analytics, how can I track if a students has successfully submitted an application?
Google Analytics allows you to track page arrivals with valid URLs, for example, https://yourdomain.schoolmint.net/myfamily/ or https://yourdomain.schoolmint.net/applicants/new. When a student application is submitted, a SchoolMint URL is not generated which makes this task not trackable.
How do I learn more about what Google Analytics can do for our schools?
Some helpful sites are Google and HootSuite.
Related Articles: